Via Sant'Agostino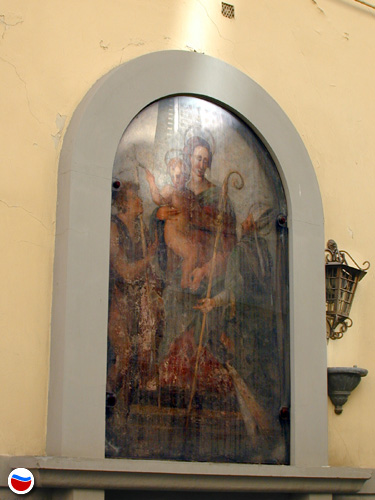 Via sant'Agostino is located between Santo Spirito Square and Via dei Serragli: it is named after Saint Augustin because it was traced on the ground once belonging to the Augustinian Friars of the nearby Santo Spirito monastery.
It originated (12th Century) as a country trail, and its first name was Via degli allori ("Laurel Street"); houses were then built at its sides and in 16th Century an oratory of the Barnabiti Friars with schools and a kindergarten was opened in the street; in 1890 was converted to a gymnasium, and so it was used until a few years ago, when it was transformed in a room for exhibitions and cultural activities.
In Via Sant'Agostino are several characteristic shops and artisan workshops, as well as two tabernacles and some small Renaissance palaces.