Current Events

Exhibitions & culture -

Concerts & music -

Spectacles -

Let's have fun together!

(not only) bicycles!
Cycling meets cooking in a series of meetings and exhibitions at Cuculia Ristorante Libreria (09/22/2013 - 09/29/2013) - Quarter of Santo Spirito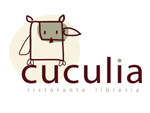 Exhibitions of paintings and photographs, meetings, creative cuisine during the World Cycling Championships.
Where: at Cuculia Ristorante libreria, Via dei Serragli 3r.
When: from 22th to 29th september.
Go to the complete program
« Back to previous Page - Show all events
Niji.Net bears no responsibility for changes in the program of the above mentioned events.