Current Events

Exhibitions & culture -

Concerts & music -

Spectacles -

Let's have fun together!

From Florence to Europe
Classical Music Concerts in the Sala del Fiorino in Pitti Palace. (02/27/2018 - 03/03/2018) - Quarter of Santo Spirito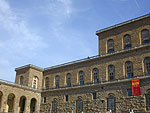 Concerts with music by Florentine and Tuscan composers (Veracini, Boccherini, Cherubini) and by artists related to Flreonce (Rossini, Listz, Tchaikovsky).
Where: in Pitti Palace, Piazza Pitti 1.
When: From the 27th February to 3rd march, 4PM.
« Back to previous Page - Show all events
Niji.Net bears no responsibility for changes in the program of the above mentioned events.