Hand-made marble paper is a distinguishing feature of Florentine traditional bookbinding: in Omero's workshop this ancient art lives on. Each sheet is a unique creation from this experienced master who continues and innovates the making of marble paper.
Classic patterns and new designs - such as leaves, marble, waves, shells - are available in a wide variety of colours and shades.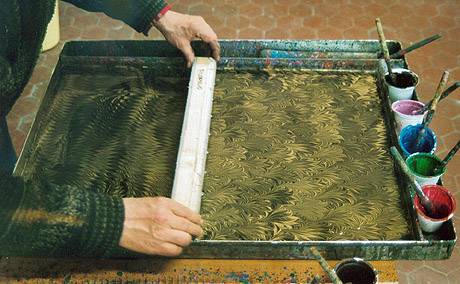 Here are four various combinations of patterns and colours: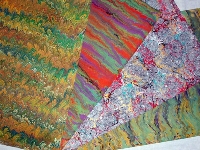 Click to enlarge image; click on enlarged image to go back here.
More samples will be added on this page in a few days.